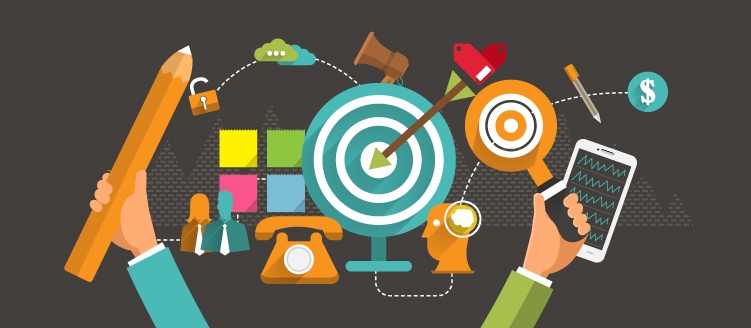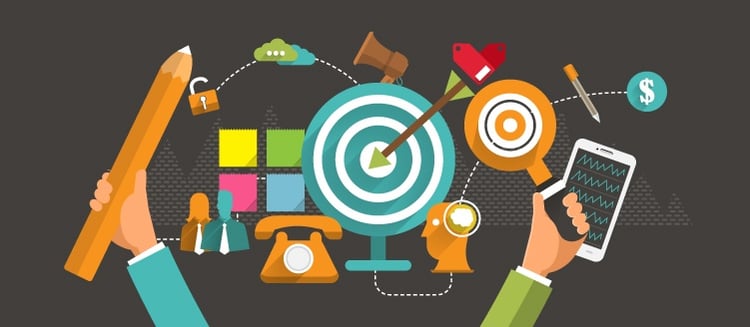 Marketing isn't what it was 10 years ago. Buyer behaviour has changed and buying email databases, sending direct mail campaigns and telemarketing just doesn't work the way it used to.
Today, an effective lead generation company is one that positions your company right where your prospects are and develops content that has people want to connect with your business.
Think of your own experience, you are much more likely to engage with marketing content that helps you, marketing that helps answer questions, not marketing which interrupts you.
Here we break down 6 key traits to look for when choosing a lead generation company.


1. They Understand Your Target Market
As detailed at length in my earlier blog post on Buyer Personas, your lead generation company needs to illustrate how they will work with you to look beyond the industry sector, geography, age and customer type to identify the various Buyer Personas for your business. Generalised, fictional characters that share a set of challenges, needs, goals and values.
Through effectively developing buyer personas for your business, you get an insight into what a normal day looks like for your customers, where they go for information and how they like to interact with suppliers.
This insight allows for lead generation strategies built off a genuine understanding of what will engage your prospects.
2. They Use Truly Integrated Marketing Software
The marketing landscape is saturated and today's decision makers start their buying process using Google and are connected to a network of trusted influencers. This is why traditional sales and marketing practices aren't getting the results they used to.
Through using a truly integrated system you get valuable insight into the touch points your prospects are having with your website, social and email content and build this all into one central timeline that forms part of your CRM. This saves you time and greatly increases the ability to make concerted decisions on your lead scoring.
There are many platforms out there, but I prefer HubSpot as it allows you to achieve the above results as part of the Inbound Marketing methodology.
3. They work with you to develop a Smarketing framework
As you may have guessed this stands for Sales + Marketing and implies that the two functions need to work together as opposed to continuing to lock horns and be at odds with each other.
A Smarketing framework is one whereby a mutually agreed criteria is set for lead scoring, reporting and responsibilities. This allows for a much more effective flow of communication, a proper understanding of each other's roles and a set of realistic objectives that benefit both teams. This all results in a higher close rate and happier customers to promote your business to their own network.
4. They use workflows and marketing automation
Lead scoring and this shared framework between sales and marketing brings us to the importance of nurturing your leads to a point where they are ready for a salesperson to reach out to them.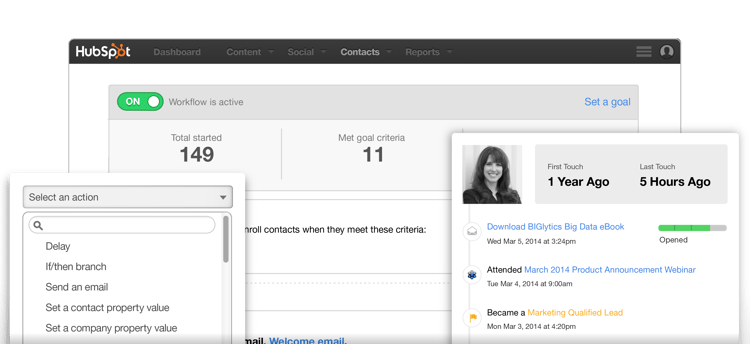 Image: HubSpot
As you know, nothing can burn a lead faster than engaging with them at an unqualified stage. This is why lead nurturing is so important. Whether it is triggering emails, changing a contact property or notifying you when a contact mentions you on twitter - all these elements play into allowing you to take action at the right time.
5. They focus on achievable and relevant keywords
A common misconception about online lead generation is based on the varying parameters for search engine optimisation (SEO). On face value an industry relevant keyword may indicate an attractive ranking opportunity based on data such as: number of monthly searches and ranking difficulty, but the real strategy is in assessing the relevance of a keyword and the likely ability to rank well for it.


The keyword 'accounting' has 4,400 monthly searches and a difficulty score of 91
The keyword 'accountants melbourne' has 720 monthly searches and a difficulty score of 19
*Difficulty score (0-100) as a guide for how difficult it is to get on the first page of the search results as at December 2015. Monthly searches in Australia. Data: HubSpot.


If you are an accountant, then every day of the week I'd pick the second keyword before the first as you stand a chance of ranking well if you set the right strategy and execute it properly. Additionally, you can be confident in the likelihood of the searchers intent to find an accountant in Melbourne, where searches for the word 'accountant' could be made up of people using Google as a spell check, getting dictionary meanings or doing a university assignment.
An effective SEO plan is central to driving traffic to your website and choosing the right long-tail keywords is paramount, particularly for small and medium sized businesses with limited marketing budgets.
6. They develop effective CTA's and Landing Pages
Getting traffic to your website however, is only half the battle. To convert your site visitors into leads, your lead generation company needs an effective set of web forms, calls-to-action and landing pages.
There are numerous best practices with each of these strategies and perhaps requires a separate blog post for another day - but the take away here should be that there are a number of variables that need to both be understood and implemented effectively to enhance the conversion rates.
From the length of the forms, to utilisation of smart fields (which adapt web forms based on already known information about contacts), to removal of navigation on landing pages to centralise focus on converting, to styling and size of CTA buttons and banners - there are numerous strategies that effective lead generation companies implement, which enhance results.
If you want to learn more about how you can effectively generate the right leads and convert them into customers, download our 2016 Guide To Attracting The Right Customers And More Of Them