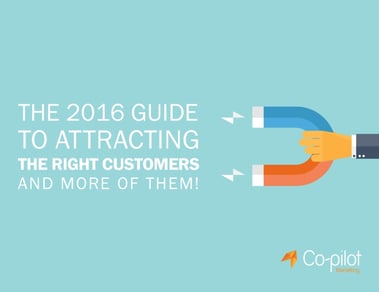 As a lead generation company, we understand that buyer behaviour has changed significantly over the last 10 years and as a result traditional marketing methods just aren't generating the results they need to.
In 2016 it is about outsmarting the competition, not outspending them.
In this guide, we break down how you can focus your attention on the processes and strategies that will help you attract the right customers.
Download our guide to learn:

> How to connect with the actual people that are your target market
> What marketing material will connect with each stage of the buyers journey
> The elements that will Attract, Convert & Close for you this year
This is your guide to help you engage more prospects that fit your preferred customer profile.